Solitude Makes Amazon Top 20 and Audible Top 10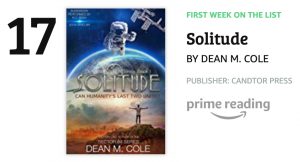 Thank you for making the launch of the Multitude audiobook a resounding success. It's been a boon to book one in the series. Assisted by the release of its sequel and helped along by an Audible Daily Deal, Solitude made the Amazon Top 20 and Audible Top 10, finishing the second week of April at #17 and #7 respectively. We even surpassed George R.R. Martin and J.K. Rowling for a time, this during the month when Game of Thrones is airing its final episodes on HBO.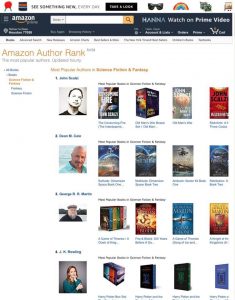 Thanks again for your support. Time for me to get back to writing. Have a great week.