Signed Hardcover Editions Are Now Available
Signed Hardcover Editions Are Now Available In My Online Store
You can now purchase signed, hardcover editions of my books in my online store. Currently, only Solitude is available. However, soon, I'll offer signed editions of all my novels.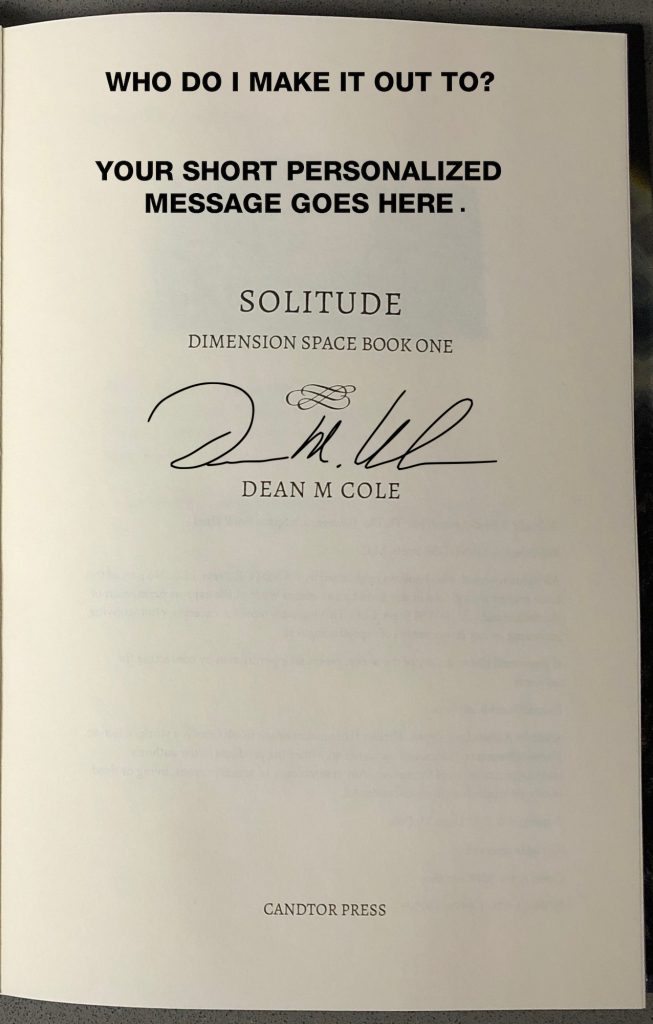 Many of you asked for it, and it's finally here. Visit my online store to purchase signed hardcover copies of Solitude safely and securely. You can stipulate how and to whom it's endorsed. I ship internationally and offer several shipping choices. The credit card transactions are processed by Square. They keep your information private and secure. Even I cannot access nor see your credit card data.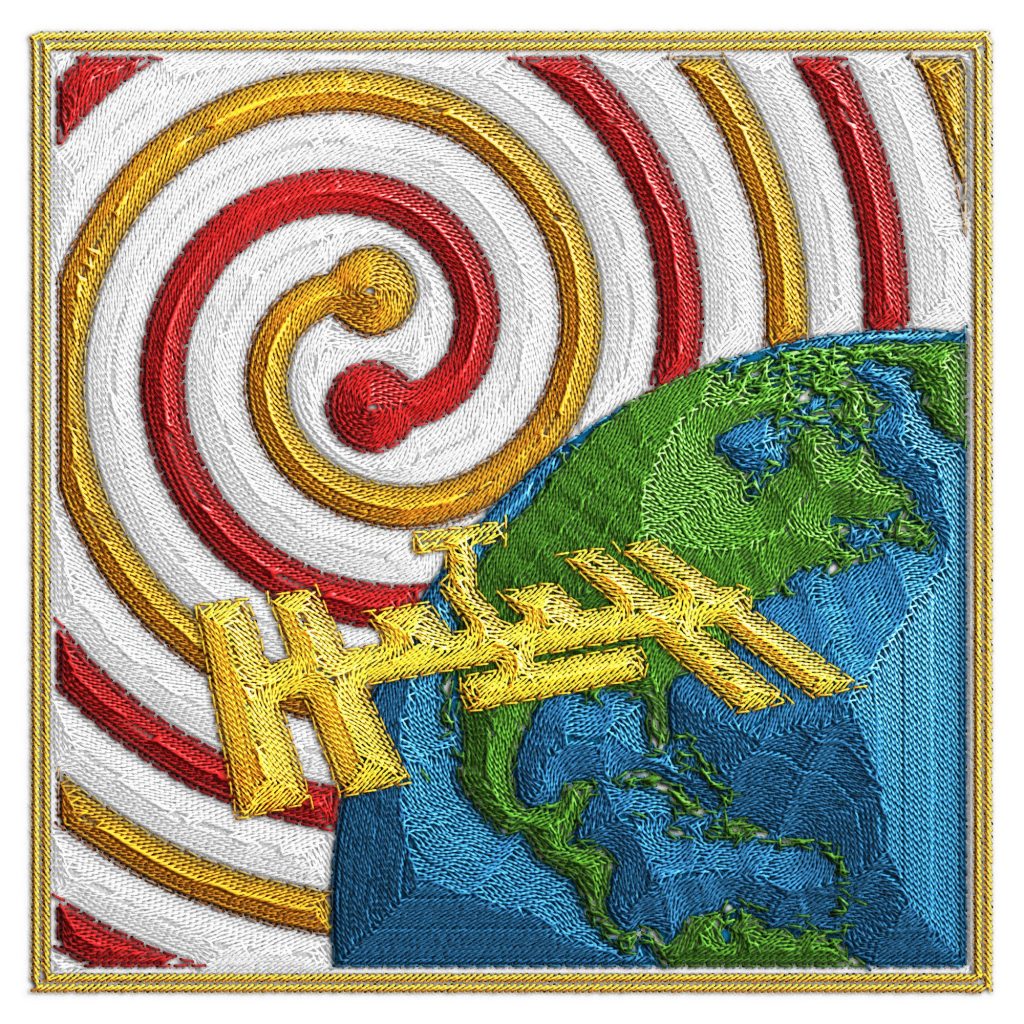 Be sure to bookmark the store as I'll be posting additional items for sale in the near future, including patches, decals, posters, and the like. I'm working on patches and decals featuring Angela's ISS expedition batch as well as a poster of the below image. It captures all six audiobook covers for my two series.
I'd like to extend a heartfelt thank you to my two artists, Rafido and Tor Øra. They are both incredibly talented as their art attests.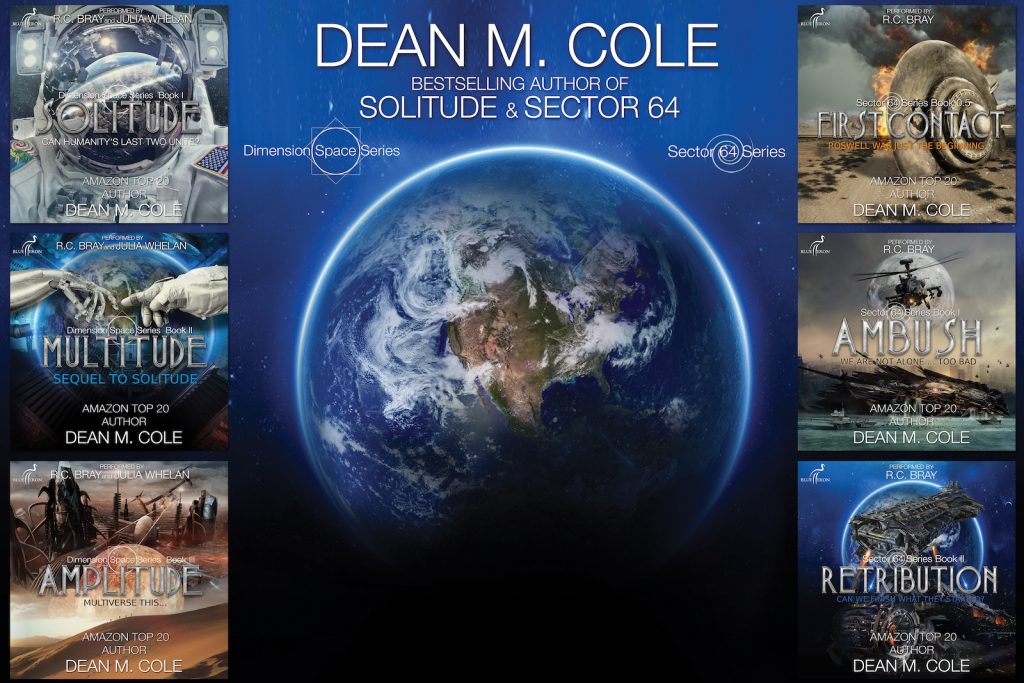 Copyright secured by Digiprove © 2020 Dean Cole