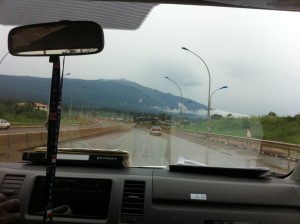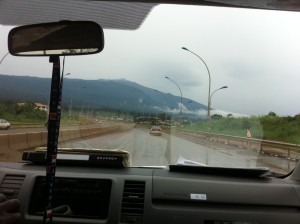 Before delving into the next part of my Day in the Life – Africa series, I thought it would be useful to paint a picture of the daily trials we face simply traveling the roads. In the writing of this blog, I unintentionally created a how-to manual, a survival guide for navigating the dusty and often dangerous roads of the third world. I hope you enjoy.
As a general (read: universal) rule, driving in any third world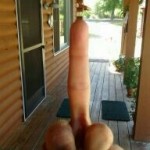 country is an experience for which no amount of Western driving can prepare. In the states, if you honk at someone, you may literally be taking your life in your own hands (in the very least, you'll be told you're #1 with a middle finger). In the third world, horns are merely another form of communication.
It seems any vehicle you see through your front windshield has the right-of-way. This includes cars merging from intersecting roads and parking lots. If you fail to notify them of your presence through the liberal application of your horn, they will pull out in front of you. Why not? You're not visible through their front windshield; therefore, you don't exist.
Traffic signs, stoplights, and lane markings are more suggestion than hard fast rule. In many areas, paved roads (and the stripes that adorn them) are a relatively new addition. So, third world drivers feel no compunction to pick a lane. On highways and two-lane one-way roads, it is normal to see drivers straddling the dashed lane marker. If you approach from their rear, it is incumbent upon the driver wishing to pass to honk his horn (once again, liberally, you're not in his front windshield). At this time, the stripe-straddler will SLOWLY give way, typically just enough to allow passage. Most times, his left wheels are still riding the stripe.
Another rule, one you've no doubt heard in your homeland: He who hesitates is lost. It's true everywhere, however, third world drivers take it to another level.
Not unlike Chevy Chase's roundabout scene in National Lampoon's European Vacation, one must stick one's nose in aggressively if one wishes to get anywhere, lest they find themselves making multiple patterns around a closed loop.
A colleague once described third world traffic as flowing water. I'll add to the analogy. If you hesitate, i.e.: fail to flow, you become an eddy; the river parts, flowing around your idling whirlpool. You must proactively pull in front of oncoming traffic. This puts you in their windshield, and, as stated previously, grants you right-of-way.
Walking amongst this maelstrom is a challenge of a different sort. The same co-worker who coined the flowing water analogy related his experiences from a recent assignment in Vietnam. The primary mode of transportation is via scooter or moped. Their numbers far outstrip those of cars. Roundabouts offer relatively smooth merging of multiple roads, eliminating the need for the wasteful starts and stops generated by normal intersections. If a pedestrian wishes to cross a road leading into a roundabout, he or she must un-haltingly step into the flow of traffic. The scooter riders will aim for where you are, with the assumption you won't still be there when they get there. Walk steadily and the traffic will flow like a stream around a moving rock. Hesitate and you're liable to be run over.
Using taxis in the third world comes with its own set of rules. Looking like demolition derby finalist, they're typically covered with dented panels and broken windows. Employing vehicular Darwinism, I try to pick a cab with minimum damage; steadfastly refusing to enter ones with partially caved-in windshields.
Always negotiate your rate upfront. There's typically no meter in these cabs. Over a decade ago, my friend Richard Hernandez and I were traveling across Europe. While I wouldn't classify the Czech Republic as a third world country, at the time it was less than ten years since it emerged from behind the iron curtain, and things were still a bit dicey. After a few days of partying in Prague, Richard and I made our way to the train station to catch the EuroRail to Berlin. Prague has two main train stations. Unfortunately, we picked the wrong one. Upon realizing our mistake, we dashed from the station, jumped into the nearest taxi, shouted for him to take us to the other station and, "Step on it!"
We knew the rule to negotiate in advance, but knowing we were about to miss our train we didn't. Upon arriving at the other train station, the driver demanded Czech korunas in an amount equivalent to $40US. Had we negotiated in advance, it would've been in the $7 range. We handed him the equivalent of $10 and turned to walk in the station. The cabbie then started yelling for the police. With no time to spare—and no desire to take our chances with a soviet style prison—we capitulated, throwing the demanded korunas at the thieving bastard's feet.
Finally, most countries have a standard paint scheme for their cabs. In the third world, never get in a non-conforming vehicle offering transportation for hire. While in the West unlicensed cabs are usually entrepreneurs operating on the fringe, in the third world, it's often a path to a mugging or kidnapping.
I hope these hard-learned pearls of wisdom have amused as much as informed. Travel safe my friends.
Copyright secured by Digiprove © 2012 Dean Cole