Best Science Fiction Books of 2014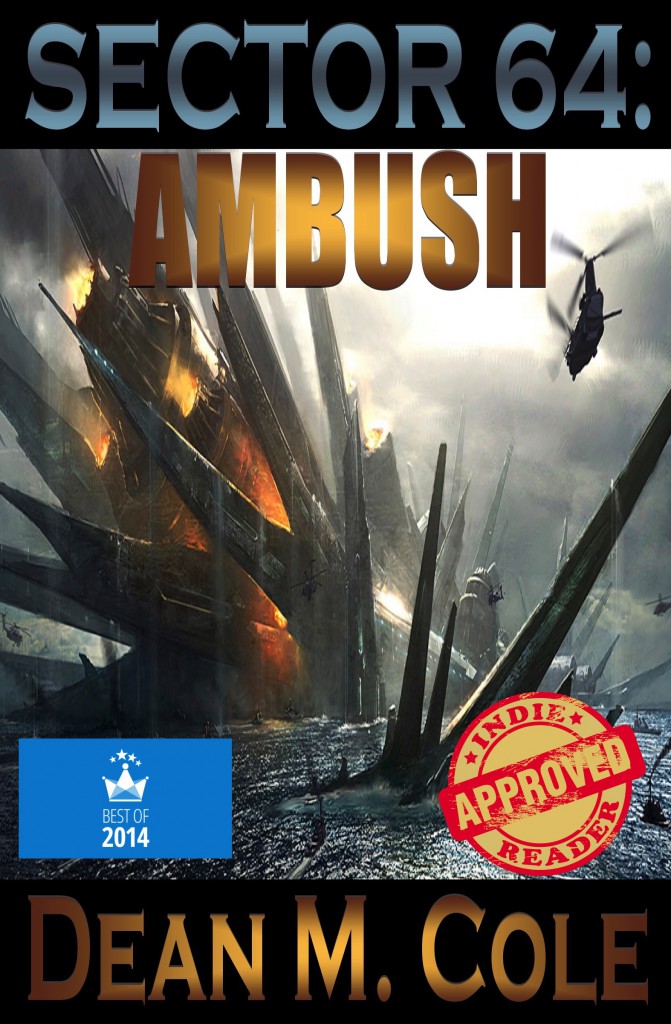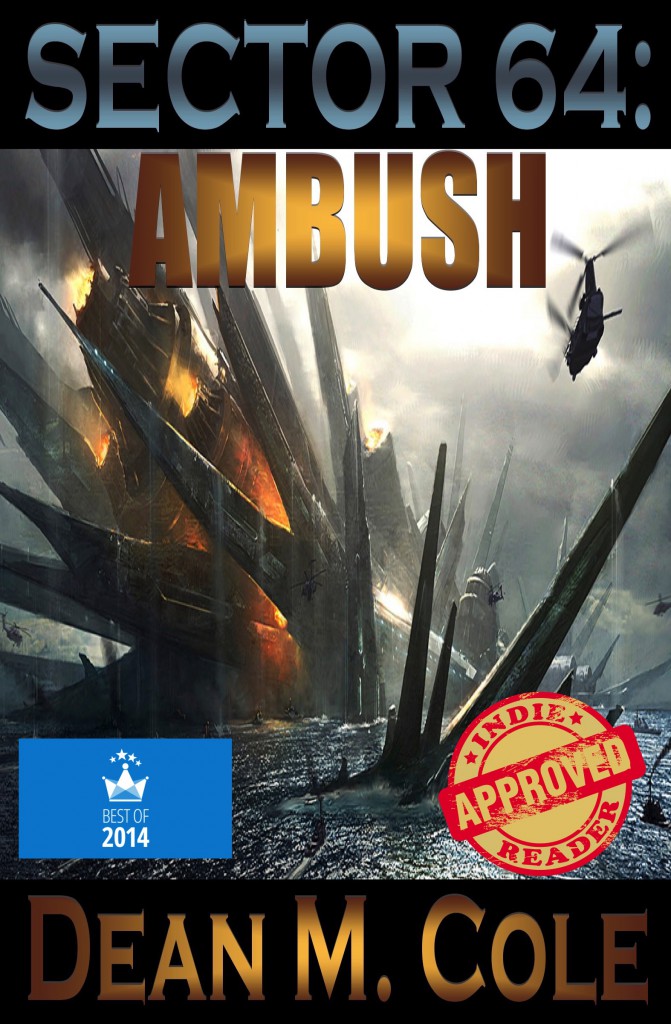 SECTOR 64: Ambush Named Best of 2014
As tweeted by the Huffington Post, my sci-fi novel, SECTOR 64: Ambush, made the IndieReader.com Best of 2014 list as a top ten indie-authored novel in the grouped genres of science fiction, fantasy, and paranormal.
Over the last month, SECTOR 64: Ambush received several excellent appraisals from reputable review sites. Here's what the critics are saying:
AudiobookReviewer.com – 5 Stars
"SECTOR 64: Ambush was a highly imaginative action packed apocalyptic assault on your mind. Take everything that you think you know about the current military, the knowledge that we are alone in the universe, and flip it upside-down. I will continue to listen to this series."
IndieReader.com – 5 Stars
"SECTOR 64: AMBUSH is an engaging book from the very first page to the final words of the Epilog."
Audiobook-Heaven.com – 4 Stars
"Cole has a good thing going here … His descriptions of aerial battle and military procedure are accurately detailed and his knowledge of the aircraft themselves fascinated me … He created a couple of races of aliens, gave them their own histories and cultures and just made them outright interesting. His characters are realistic and believable as well. Sector 64: Ambush is a great read."
GadgetGirlReviews.com – 4 Stars
"Sector 64: Ambush is an easy, fast paced, unputdownable read of alien invasion and race against time to save the Human race."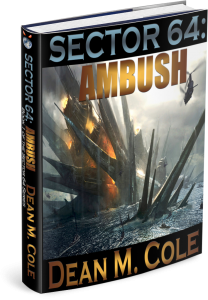 This kindleunlimited title is available as a paperback, ebook, and audiobook.
Click the appropriate link to check out SECTOR 64: Ambush in your preferred format.
eBook
Paperback:
Audiobook:
Amazon – Audible – iTunes
Copyright secured by Digiprove © 2014-2020 Dean Cole